Bob Snodgrass Recreation Complex to Open New Concession on December 1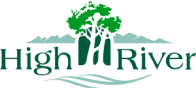 by Town of High River
01/12/2022
Community Sports & Fitness Parks & Recreation
Bob Snodgrass Recreation Complex to Open New Concession on December 1
HIGH RIVER – The Town of High River Parks and Recreation team is excited to announce the opening of the new High River Concession at the Bob Snodgrass Recreation Complex.
Opening Thursday, December 1, between 7 am and 9:30 pm, the new concession, led by head Chef Jojo Delena, will feature new high-quality kitchen equipment and delicious food specials every weekend.
Chef Jojo brings over 27 years of experience from kitchens worldwide and is beyond excited to serve the residents of High River.
Over the past couple of months, the concession at the BSRC has been closed to the public. It has now been revamped to include many tasty menu options for every palate.
As always, we thank our community for their continued support and are excited to hear feedback on the new concession.
Don't wait any longer! Head to the Bob Snodgrass Recreation Complex today to check out Chef Jojo's delicious menu.
- 30 –
For more information:
Town of High River
403-652-2110