Bylaw Services Model Focuses on People-First Delivery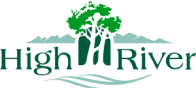 by Town of High River
18/06/2021
Council
Our Community, Our Bylaw Services
Bylaw Service Model Focuses on a People First Delivery
The Town of High River's Bylaw Services will return to an in-house model with a focus on proactive community enforcement and increased public engagement and education. At its regular meeting on May 10, 2021, Council approved the Bylaw Service Model which will mark an end to the current contract for enforcement services with Foothills County on December 31, 2021.
"The in-house model will enhance Bylaw Services, meeting Council's vision for locally focused public safety and security," says Mayor Craig Snodgrass. "It will also enhance education and engagement, as our bylaw staff connect directly with residents and businesses, actively listening to local concerns and responding in a timely manner."
As part of the in-house model, the Town's Bylaw Services staff will possess a variety of blended skill sets. This will position the team to carry out a variety of new or enhanced enforcement and engagement roles. Although there can be revenues from enforcement, the goal remains focused on proactive positive enforcement and education. An in-house approach will benefit the community, including:
Increased communications and education activities
Greater presence at events
Changes to service levels and patrol, especially during peak times of year
More targetted enforcement aimed at achieving municipal bylaw goals
More community collaboration
A new process to receive and manage complaints and concerns
"Through the recent Budget Survey, residents told us about the changes they felt are important to High River's municipal enforcement, including a need for more communication. Starting next year, we will see the Bylaw Services Team interacting with residents and visitors as Community Ambassadors," added Mayor Snodgrass. "Another communications priority will be to clearly explain the role of Bylaw Services and how it compares to or differs from services of the RCMP."
The Town will continue to work closely with the High River RCMP Detachment. While Bylaw Services staff can enforce Provincial Statutes, the greater focus will be on enforcing municipal bylaws. High River's Bylaw Services staff will also continue to collaborate with Foothills County enforcement. The Town extends its thanks and appreciation to Foothills County. Through the collaboration over the past four years, the Town's bylaw services staff and the community benefitted from this partnership. The Town looks forward to a continued, positive relationship.
The current agreement with Foothills County expires at the end of December. Transition to the new model will begin this winter. The transition will be gradual so there is no disruption of services to the community.
/end
Media Contact:
Craig Snodgrass, Mayor – Town of High River
www.highriver.ca
csnodgrass@highriver.ca
Ph: 403.652.2110
"Making A Positive Difference Now and For Generations to Come"