Canine Parvovirus Warning for Little Bow Dog Park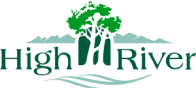 by Town of High River
11/08/2022
Community Parks & Recreation
CANINE PARVOVIRUS WARNING FOR LITTLE BOW DOG PARK
HIGH RIVER – The Town has been informed that during the week of August 8 a dog visited the Little Bow Dog Park, exhibited signs off illness and was subsequently diagnosed with Canine Parvovirus (CPV).
Users of all Town off leash dog parks are urged to always exercise caution for the safety of your dog and others:
Clean up after your dog – bag stations can be found on site.
When necessary, wash your dog's paws after visiting the dog park.
Ensure your dog's vaccines are current.
Parvovirus is a highly infectious disease that can survive in the environment for several months and causes severe illness in dogs. CPV is spread through feces and dogs can become ill after ingesting the virus. Because of its environmental stability, the virus can be transmitted by the hair or feet of infected dogs, or on shoes, clothes, and other objects contaminated by infected feces.
For more information on parvovirus, contact your veterinarian.
Visit the Town of High River's website or follow us on social media for updates.
-30-
For more information:
Town of High River
403-652-2110