Climate Change & Active Transportation Open House January 17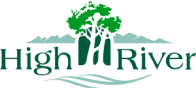 by Town of High River
05/01/2023
Community
HIGH RIVER – Extreme weather events. Bike Lanes. Walking Trails. Are these topics of interest to you? You are invited to an Open House on January 17 to learn more and share your thoughts about two exciting new projects focused on Climate Change Resilience and an Active Transportation Plan for High River. Food and refreshments will be provided and enter your name for a door prize!
Climate Change and Active Transportation Open House Details:
Date: January 17, 2023
Time: 5:00 – 7:00 p.m.
Location: Bob Snodgrass Recreation Complex
Food and refreshments provided
You can make a difference. Learn more about these projects and share what matters to you:
Developing High River's first Climate Change Action Plan. The Town has received $80,000 in funding from the Climate Resilience Capacity Building Program to develop an action plan to adapt to climate change impacts and increase our resilience, and
Developing a strategy to expand the community's cycling and pedestrian networks. Thanks to $50,000 in funding from Infrastructure Canada the Town can complete am Active Transportation Plan focused on cycling, walking and other active transportation.
Get ready to check out lots of great information about these two initiatives. Have your say about these exciting opportunities in our community. Learn more about a Community Task Force to ensure community knowledge and experience are reflected in the plans.
- 30 –
For more information:
Town of High River
403-652-2110