Council Approves 2022 Operating and Capital Budgets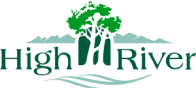 by Town of High River
14/02/2022
Council
During its Regular Council Meeting on February 14, the Town of High River Council approved the 2022 Operating and Capital Budgets.
The approved 2022 Town of High River Budget has been adopted on a revenue-neutral basis with no municipal tax increase for the average assessed home. It includes a capital budget of $34.4 million focused on building and maintaining Town facilities and infrastructure and completing flood recovery projects. The Town's annual operating budget of $33.5 million focuses on the operations and maintenance of all Town facilities. It includes staff wages and benefits for employees who provide services to residents and businesses.
The Tax Rate Bylaw will go to council at the end of May. At that time, the residential property tax increase will be calculated such that residents can continue to enjoy high-quality services. The total monthly impact to a typical household and average commercial property will also be determined.
It is important that the 2022 budget aligns with Council's strategic priorities and business plan goals to reflect current priorities as well as the long-term vision for the community.
The budget will be posted under the Capital and Operating Budget section of the Town's website.
--
For more information, contact:
Town of High River
403-652-2110