Crews to Drill Boreholes Around Water Tower Park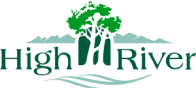 by Town of High River
21/07/2022
Construction
Crews to Drill Boreholes Around Water Tower Park
HIGH RIVER - Crews will be drilling boreholes within the Water Tower Park and the surrounding area between July 27 and 29, weather depending.
This project will allow crews to drill narrow holes in the ground to sample, test, and monitor soil, as well as check for gas, water, or minerals underground.
Drilling locations include:
3rd Street SE.
7th Avenue SE.
8th Avenue SE.
Alley between 7th and 8th Avenue SE.
Alley between 8th and 9th Avenue SE.
Little Bow Park and the alley used to access it.
Water Tower Park – Please note, drilling will be done early in the day to minimize conflicts with public use.
Intermittent road lane closures may be in effect during drilling, and alley work may require short closures to through traffic.
We ask residents to obey all signs and flaggers and watch out for workers while this work is underway.
This work is part of the Town's Water Tower Risk Management Plan. To read more about this management plan, please visit highriver.ca/construction-corner.
-30-
For more information:
Town of High River
403-652-2110