Crews to Install Underground Utilities on East Side of Centre Street | July 5 to 12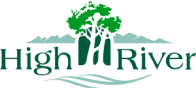 by Town of High River
04/07/2023
Construction
Crews to Install Underground Utilities on East Side of Centre Street | July 5 to 12
HIGH RIVER – Reduced lane widths will be in effect on Centre Street N from July 5 to 12 as crews work to install underground utilities.
Two-way traffic will be maintained during working hours. Vehicles and pedestrians will be able to pass the work area.
Further project details can be found below:
When: Wednesday, July 5 to Wednesday, July 12
Where: Centre Street N. (See map for details)
What: Reduced lane width. Two-way traffic will be maintained.
Why: Underground shallow utility installation.
Please note that this work is being completed by an external utility provider, not the Town of High River crews.
If equipment within the work area needs to be moved, a temporary closure will be in effect. Flaggers will be in place to direct traffic.
Please obey all signs in the area and watch for workers and equipment during work hours.
Stay tuned to our social media accounts and highriver.ca/construction-corner for current and upcoming projects and road closures.
- 30 –
For more information:
Town of High River
403-652-2110