Dangers of Tubing on the River | Watch Out for Debris and Strainers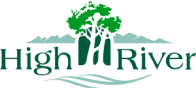 by Town of High River
22/06/2023
Community
Dangers of Tubing on the River | Watch Out for Debris and Strainers
HIGH RIVER – It is important to be aware of the potential dangers if tubing on the Highwood River. The Town's Protective Services team warns that there are always new obstacles, snags and other dangers in the water, such as branches and fallen trees. In addition, "strainers" can pose a hazard when tubing. Strainers refer to manmade or natural obstructions such as a tree, root system, fencing, or guard rails that can get in the way and be dangerous when tubing.
If you're thinking of tubing on the river, please be careful and follow these important tips:
Pay attention and always be aware of what's around you.
Stay away from areas with lots of debris and fallen trees.
Be careful of "strainers" – things in the water that can trap you or get in your way.
Wear safety gear, including life jackets, helmets, and sturdy shoes.
Don't go tubing alone. Always go with friends and look out for each other.
Tell someone about your plans – where you're going and when you'll be back.
Listen to any warnings or signs.
Remember, conditions on the Highwood River, like many rivers, can change quickly, so staying updated and ready to change your plans is essential. Check our social media accounts and website at highriver.ca/river-monitoring for any news or updates about river safety.
We care about your safety. By following these tips and being aware of the dangers, we can all have a great time tubing while staying safe this summer.
Thank you for playing safe and for being responsible around water.
- 30 –
For more information:
Town of High River
403-652-2110