Eagleview Bank Protection Project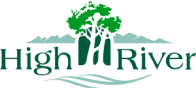 by Town of High River
15/09/2021
Construction
Eagleview Bank Protection Project
HIGH RIVER – With preparations finalizing, trucking and excavation work is set to begin at the Eagleview Bank Protection Project.
Trucks will be entering and leaving the site on Centre Street at the abandoned CP railway. This access will also cross the existing Happy Trail network.
The project will be restricted to 8am – 5pm with no work occurring on weekends. Residents are asked to please watch for trucks and obey all signage and flaggers.
The Project is expected to end October 31 with some clean-up in the Spring of 2022.
For updates, please stay tuned to our social media.
-30-
For more information please contact:
Town of High River
403-652-2110