Town of High River Shares Traffic and Pedestrian Safety Reminders for Tonight's Balloon Glow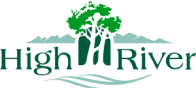 by Town of High River
23/09/2022
Community

HIGH RIVER – The popularity of the Balloon Glow event draws thousands – even tens of thousands - of people to the Town of High River. The Town's Fire, Emergency and Protective Services along with High River RCMP welcome everyone to the big event. To make sure everyone has a safe and enjoyable evening, everyone is reminded to be aware of your surroundings and pay attention to vehicle and pedestrian traffic, especially during opening and closing times.
The following reminders will help ensure all participants and visitors enjoy a fun and safe evening:
On arriving and leaving the event, please obey all traffic direction.

Traffic control is in place for your safety. The goals are to help ensure flow of vehicles and to prevent traffic from blocking important intersections for emergency vehicles.

Arrive early.
Slow down if driving.

Seniors, families and children will be walking of cycling to and from the event.

Pay attention if walking or cycling.

Make sure to follow designated walking routes and crosswalks. Be aware of possible heavy traffic and shuttle buses, especially at intersections.
Keep children close.

Once the sun sets – take your time and slow down, whether walking or driving. Watch your step and be aware of your surroundings.

Consider reflective clothing or flashlights for safety, and for returning to vehicles after dark.

In an emergency call 9-1-1.

Community Peace Officers, RCMP, Emergency personnel, volunteers and Fire fighters will be onsite with regular patrols throughout the evening. In the event of an onsite emergency give responders space to attend to people involved.
Your safety and the safety of balloon glow participants is a high priority for event organizers and the Town of High River. Let's work together to ensure another great balloon glow event.
- 30 -
For more information:
communications@highriver.ca