Family and Community Support Services Provide Community Grants of Over $100,000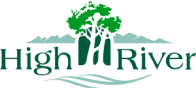 by Town of High River
28/04/2022
Community
Family and Community Support Services Provide Community Grants
Grants to the Community this Year Total Over $100,000
HIGH RIVER, AB – High River's Family and Community Support Services (FCSS) and the United Way/High River Partnership will provide over $100,000 in community grant funding to a variety of social profit agencies in Town.
FCSS and the United Way/High River Partnership have a long history of providing community grants to support our community's residents and every year invest funds to support local projects and initiatives that will provide beneficial impact in the community. These two community grant programs involve an application and reporting process, and each has funding requirements which
must be met.
Food security, mental health, and volunteerism were the primary drivers behind the social profits receiving support this year:
BGC Foothills Club (formally: Boys and Girls Club of the Foothills)
Branches Program with Rowan House
Christ the Redeemer School Division
Foothills Community Immigrant Services
Foothills Country Hospice
Foothills Regional Victim Services
Foothills School Division
High River Food for Thought Ltd.
Inclusion Foothills
Junior Achievement of Southern Alberta
No Student Goes Hungry Program
Wild Rose Community Connections
Access to healthy food is an important part of wellbeing and it is crucial to support programs that help connect those in need to the right resources. Mental health is also top of mind as residents continue to manage the daily stresses of life during a pandemic.
FCSS is a partnership between the Province and Town of High River, developing locally driven preventive social initiatives to enhance the well-being of individuals, families, and communities. The Town of High River is also proud to work with the United Way of Calgary and Area, along with local volunteers, to operate the United Way/High River Partnership. The United Way/High River Partnership relies on donations and local fundraising. All funds raised in High River, stay in High River.
-30-
For more information:
Community Support Services
403-652-8620