Spring Reminder to Property Owners – Fix that Fence!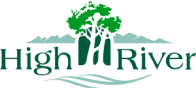 by Town of High River
07/04/2022
PUBLIC SERVICE ANNOUNCEMENT - Spring is the time to inspect your fences for repairs and upkeep. This includes fencing that borders roadways, pathways, public parks, or greenspaces and other public property. The Good Neighbour Bylaw outlines the responsibilities of property owners in Part 4 of the bylaw:
Keep fencing in good repair – both sides of the fence
If fencing borders public property be sure it does not pose a hazard to others
Maintain your fence so it does not become unsightly or show disregard for its upkeep (in the bylaw 'unsightly' is defined as showing signs of significant deterioration.)
Ensure your fencing is secure, to prevent unauthorized entry to your property
Visit the Town website to read more about the Good Neighbour Bylaw and how our Bylaw Officers protect High River's quality of life.
Bylaw Complaint 24/7 Phoneline: 403-603-3643
Be a Good Neighbour! Let's keep High River beautiful!