Receive Local High River Information through Alberta Emergency Alerts and Official Town information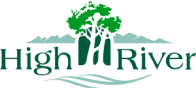 by Town of High River
13/06/2022
Community
HIGH RIVER: Residents are reminded that Alberta Emergency Alert (AEA) now provide local High River Alerts. These alerts will focus on the High River area and are delivered straight to every cell phone and wireless device that are compatible with wireless public alerting in the region. There are no sign up or subscription requirements for residents.
At the present time, there is a flood watch in effect for the Highwood River that is being actively monitored. The Town will keep residents updated regularly.
To receive more information, download the Alberta Emergency Alerts app from Google Play for Android or Apple app store.
Stay informed of local information
Town of High River News on the website

Town of High River social media channels (Facebook, Twitter, Instagram)
Local media reports (radio, newspaper and local media online)
Alberta Emergency Alert App and alerts
Your safety is our priority!
Media contact:
Town of High River
communications@highriver.ca