Goldfish Removal from HIghwood Lakes Stormwater Pond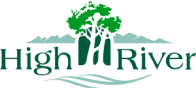 by Town of High River
02/09/2022
Community
HIGH RIVER – The Town of High River will once again take steps to remove goldfish from the Highwood Lakes storm pond. Beginning Tuesday, September 6, the storm pond will be drained to prepare it for treatment the following week.
Goldfish are a non-native species that threaten the health of our water bodies and surrounding ecosystems as they multiply rapidly and eat plants, insects, fish eggs and smaller fish species. The Highwood Lake stormwater pond connects to the Highwood River and other waterbodies and must be protected under the Alberta Fisheries Act and federal Aquatic Species Regulations.
Please note the following information from September 6 – 16. Note that this work is weather-dependent, and dates may change if necessary:
Draining of the Highwood Lakes storm pond will take several days beginning September 6. Actual treatment is expected to take place from September 14-16.
Removal of goldfish involves the application of rotenone. This is an organic, plant-based compound that is target-specific and at low concentrations is not harmful to people, pets or other wildlife. Sunlight causes rotenone to naturally degrade.
The application is carried out by certified workers who will be wearing PPE as a precaution as they apply the rotenone, then remove the fish using safe handling procedures.
Construction fence will be erected around the lake and will be in place for two weeks following treatment and clean-up. The park and walking path will still be accessible. Fencing will be removed by October 1, 2022.
The fountain and water feature will be off for the duration of the application.
Removal of goldfish is important to managing and protecting the stormwater pond. We care about our natural environment in High River and support AEP's #dontletitloose program. Please do not release domestic goldfish or any other domestic water, plants or animals into storm ponds or any natural water bodies.
For answers to common questions, please visit our Goldfish Removal FAQs.
-30-
For more information:
Town of High River
403-652-2110