High River Police and Town Protective Services Launch Community Consultation Series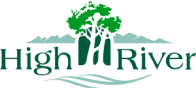 by Town of High River
23/11/2022
Community
High River Police and Town Protective Services Launch Community Consultation Series
HIGH RIVER – The High River RCMP strives to provide excellent policing services to Town of High River residents.
To achieve this excellence, the High River RCMP and the Town's Protective Services team are hosting a series of Community Consultations. Community Consultations will be scheduled from now into 2023.
The High River RCMP is providing opportunities for all residents of High River to voice their concerns and/or suggestions. Notice will be provided for each one so everyone can prepare to attend.
Information for the first Community Consultation session is below. Please plan to join us for coffee and productive conversations.
Focus: High River residents living north of the Highwood River
Date: Tuesday, November 29
Time: 6:00 PM to 8:00 PM
Location: Highwood Golf Course (400 7 Street NW).
Who's Coming? The High River Fire Department, High River Protective Services and representation from the Town of High River will be in attendance.
Further community consultations will be planned for the New Year for residents living south of the Highwood River and for the business community.
Stay tuned to our social media accounts and highriver.ca for more information and to receive updates on upcoming Community Consultations.
- 30 –
For more information:
Town of High River
403-652-2110