Notice of Loud Siren Testing on Wednesday, May 3 at 1:55 p.m.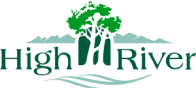 by Town of High River
28/04/2023
Maintenance
Notice of Loud Siren Testing on Wednesday, May 3, at 1:55 p.m.
HIGH RIVER – At 1:55 p.m. on Wednesday, May 3, Town crews will carry out a loud test of the Towns emergency siren.
This testing is part of the Town's ongoing emergency preparedness plan. All residents are also encouraged to sign up for Alberta Emergency Alerts. Other emergency preparedness information can be found on the Town's website (add the link).
In an emergency, go to one of the following sources to find potentially life-saving information:
Tune in to local television and radio stations (Sun Country 99.7 FM, Eagle 100.9 FM and AM1140)
Look for notifications from Alberta Emergency Alerts
Log on to Facebook.com/highriver.ca, and Twitter @TownOfHighRiver
Be safe and follow directions from emergency officials.
If it's safe to do so, notify neighbours, friends and family who may not have received a warning. (Added to the bullets)
Join Alberta Emergency Alerts to get notifications by phone, text, or email in the event of real emergencies, along with instructions and up-to-date information: highriver.ca/alberta-alerts.
-30-
For more information, please contact:
Town of High River
403-652-2110