October 7, 2022 Town of High River Public Notices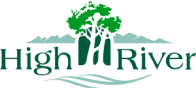 by Town of High River
07/10/2022
Community Parks & Recreation Construction Council
HIGH RIVER - Public Notices for October 7 are now posted to the Town's website.
Public Notices are published twice a month in the High River Times and shared on the Town's website and social media channels. Read the latest edition and learn about upcoming Council meetings, things to watch for, community news and events. Subscribe to receive Public Notices to your email inbox by visiting the Town's News webpage.

On the High River News page, click Subscribe Now to receive Public Notices and other news you wish to follow. For Public Notices, select Town Crier.
News you choose! Straight to your inbox as soon as it is posted!
- 30 -

For more information:
Town of High River Corporate Communications
403-652-2110
communications@highriver.ca