Parking Restricted Along 7th Street NW for Curb Replacement and Paving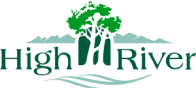 by Town of High River
31/05/2022
Construction
Parking Restricted Along 7th Street NW for Curb Replacement and Paving
HIGH RIVER – Construction crews are currently working to replace sections of concrete curb along 7th Street NW between High Country Drive and the entrance to the Highwood Golf Club. Once this work is completed, 7th Street NW south of High-Country Drive to the Highwood Golf Course will receive its final lift of pavement.
The work is expected to take two weeks as long as weather cooperates.
Damaged sections of the curb and gutter will be replaced.
During the week of June 6, the top lift paving will begin, along with milling of the curbs to ensure an even, smooth surface.
Paving and milling are estimated to take two (2) days to complete; work is weather dependent.
This work will ensure proper drainage along the road after paving is complete.
During this work, there will be restricted parking along the road, and lane closures will be in effect. While work is underway, parking will be restricted in the work area, and traffic will be maintained in both directions.
Residents are reminded to obey road signs in the area and keep a distance from workers and equipment while the work is being completed.
Please stay tuned to our social media accounts and highriver.ca/construction-corner for updates on current and upcoming projects. Thank you for your patience as this important project is completed.
-30-
For more information:
Town of High River
403-652-2110