Public Education Campaign Kicks Off with Introduction to Protective Services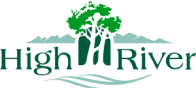 by Town of High River
10/08/2022
Community
Public Education Campaign Kicks Off with Introduction to Protective Services
HIGH RIVER – Over the coming months, the Town of High River will publish an educational video series on social media to share the different roles and responsibilities of Town departments and services.
These short videos will highlight the ins and outs of the everyday work done by Town employees.
The video series will kick off with the Town's Protective Services Division which consists of Fire Services, Bylaw Services, RCMP admin and Emergency Management.
For over 100 years, staff and volunteers have been committed to the High River community, often putting their lives on the line. Throughout this first short video, residents will meet the Protective Services staff responsible for serving, protecting, and educating the High River Community.
Following the introduction, residents will get a behind-the-scenes look at the Town's response to the 2022 June High Water Event. This behind-the-scenes look will showcase the Town's emergency response and highlight the Town staff's dedication and hard work on behalf of High River residents.
The Town will rely on resident feedback and questions to guide the production of future videos. The Town encourages all viewers to leave their questions in the comments, and we will address those questions in future videos.
We ask residents to follow all Town of High River social media accounts, YouTube channels, and highriver.ca for future videos and educational campaigns.
Thank you, High River, for your continued support and dedication to our community.
We are proud to serve High River.
-30-
For more information, please contact:
Town of High River
403-652-2110