October 23 Public Hearing Re: Closure of a Portion of 7th Avenue SE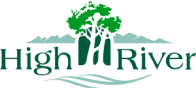 by Town of High River
11/10/2023
Community Council
HIGH RIVER - A Public Hearing is scheduled on October 23 at 3:00 p.m. in Town Hall regarding Bylaw 4618/2023 to close a portion of land in an unopened portion of 7th Avenue SE. The Public Hearing provides people with an opportunity to ask questions or provide comments and feedback directly to Town Council.
The land is an unopened road allowance and not used for travel.
The application is from two landowners whose properties are adjacent to the land. In 1981 a former landowner entered into a lease with the Town to use it as an extension of their property.
If this Bylaw is approved, the applicants can purchase a portion of the land at Fair Market Value.
The Town will ensure notice is provided to utility companies, Alberta Environment and Protected Areas, and all adjacent landowners.
For information on how to take part in a Public Hearing Click HERE
For more information about this Public Hearing, visit the Planning Applications and Handouts page on our website.
- 30 -
For more information:
Town of High River
Planning and Development
403-652-2110
planning@highriver.ca