Town Recreation Employee Tests Positive for COVID-19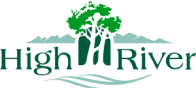 by Town of High River
22/12/2021
Community COVID-19
High River – On December 22, 2021, the Town of High River learned that a Parks and Recreation employee has tested positive for COVID-19. With the rise in COVID-19 cases and concerns regarding the Omicron variant, the Town is committed to keeping the community informed.
This employee works at the Bob Snodgrass Recreation Centre. The Town has followed provincial and AHS close contact protocols. All known close contacts are informed, and our employees are aware of this occurrence. The employee is currently in isolation and following AHS health protocols.
The Recreation facility remains open as scheduled, and the Restrictions Exemption Program (REP) remains in effect. The Town ensures a regular schedule for cleaning and sanitizing all facilities, including the Recreation Centre, for public and employee safety. The Town is monitoring this situation. We work to support Alberta Health Services & Occupational Health & Safety and will take additional measures if required.
Please note – as the province and AHS assess and respond to the Omicron variant, municipalities may be required to implement new steps with short notice. We will inform the community as quickly as possible if there are changes to the schedule or if the facility must close.
The health and safety of High River's residents and staff is the Town's top priority. As always, we remind everyone to monitor for symptoms. Stay home and contact Alberta Health Services if you are symptomatic. The Town protects the privacy of our employees, and we wish this person well.
We wish everyone a safe and happy holiday. For up-to-date information about the developing COVID-19 situation, please click HERE.
For more information please contact:
Town of High River
403-652-2110