Correction - Resident Assessment Survey Applies to 4 Communities Only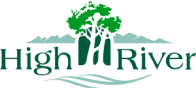 by Town of High River
09/11/2022
Community
CORRECTION issued November 9, 2022 - The letter and request to update property information applies to the following communities only for this survey year: Polo Park, Eagleview Estates, Stonehouse, and Sunshine Lake. We apologize for any inconvenience and thank everyone for your interest and participation.
Original post:
HIGH RIVER - The Town of High River Property and Assessments division is requesting your participation in a survey that will help to update information related to property values. This information will assist in calculating fair evaluation for all properties. The survey may be completed online or mailed in. Deadline is January 12, 2023.
Click here to launch "Residential Request for Information" Survey.
Residents of Polo Park, Eagleview Estates, Stonehouse, and Sunshine Lake recently received a letter from the Town's Assessment Office (mailed November 4). The letter provides details along with your roll number and a property key required to find your property online for this survey.
If you do not remember receiving this letter please contact us for assistance. Call the Town at 403-652-2110 and ask to speak with an Assessment team member. If you would like to discuss alternatives to completing the survey they will be happy to provide additional information.

The Town must update recorded property characteristics at least once every five years to meet provincial government audit requirements.
To update property information the Town does the following:
Conducts on-site inspections, and
Asks property owners to complete a survey to ensure property details are up-to-date.
Having recent property information helps ensure your property value is representative of its condition and consistent with similar properties in your community.
We appreciate your participation in this survey. Visit the Resident Assessment Survey page for more information.
- 30 -
For more information:
Town of High River
403-652-2110
Ask to speak with Property Assessment staff - we're here to help.