Residential Property Sale Sealed Bid Process Wraps Up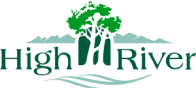 by Town of High River
27/07/2022
Community
HIGH RIVER – The sealed bid sale of 14 residential properties acquired by the Town from the province earlier this year has wrapped up. The final bids were opened on July 21 on a livestream on the Town's YouTube channel. With the completion of the bidding process, the Town is working with the successful bidders to complete the sales and transfer title of these properties back to private ownership.
Once the sale of all 14 of the properties is complete a final report will be prepared detailing the project costs and the final proceeds of the project. This report will be presented to Town Council in September. Council will then determine how the funds will be managed from the residential property sale proceeds.
To date, the funds raised through the sealed bid sales have shown that the Town has made a sound investment of taxpayer dollars in purchasing the properties with a substantial return on the investment. The project has succeeded in its objective of returning the properties to private ownership, enhancing the neighbourhoods by returning residents to the homes, creating a return on investment for taxpayers, and stimulating the economy with local trades working to prepare the homes to be reoccupied.
Visit https://highriver.ca/discover/calling-high-river-home/residential-property-sale for more details on the residential property sale.
-30-
For more information:
Town of High River
403-652-2110