Road Closure in Effect on 5 Ave SE for Installation of Water & Sewer Services | August 29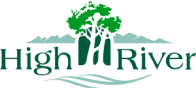 by Town of High River
25/08/2023
Construction
Road Closure in Effect on 5 Ave SE for Installation of Water & Sewer Services | August 29
HIGH RIVER – A road closure will be in effect on 5 Ave SE between 1 Street and 2 Street SE as crews work to install water and sewer services. Closures will be in effect from Tuesday, August 29, to Thursday, August 31. Working hours will be between 7 AM and 7 PM, but the road will remain closed overnight to ensure resident safety.
Detours will be in place for the duration of this project, and signage will be in the area to help direct traffic. Residents will have access to the sidewalk on the north side of the road.
A complete list of project details can be found below:
When: Tuesday, August 29 to Friday, September 8
Where: 5 Ave SE between 1 Street and 2 Street SE. See map for details.
What: Road closure and detours will be in place.
Why: Installation of water and sewer services to services multiple developments.
Please obey all signs and flaggers in the area and watch for workers and equipment during work hours.
Stay tuned to our social media accounts and highriver.ca/construction-corner for current and upcoming projects and road closures.
- 30 –
For more information:
Town of High River
403-652-2110