Shaw Work in Lane Behind 103-11 7 Macleod Trail SW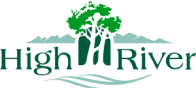 by Town of High River
23/02/2022
Construction
Shaw Work in Lane Behind 103-11 7 Macleod Trail SW
HIGH RIVER - Construction crews will be installing Shaw services in the lane behind 103-11 7 Macleod Trail SW.
The complete list of details are listed below;
When: Thursday, February 24 to Wednesday, March 2 between 8 am and 5 pm.
Where: In the lane behind 103-117 Macleod Trail SW.
What: There will be barricades and appropriate signage at the construction site. Two-way traffic will remain, but the width of the lanes will be limited.
Why: They will be installing Shaw services
We encourage all residents to remain at a safe distance from the construction crews while they work.
Please stay tuned to highriver.ca and our Town's social media for updates on this project and future projects.
-30-
For more information:
Town of High River
403-652-2110