May 4 Siren Testing to Coincide with New Alberta Emergency Alerts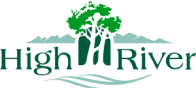 by Town of High River
20/04/2022
Community
HIGH RIVER: Attention residents! On Wednesday May 4 local siren testing will occur at 1:55 pm to coincide with a test of the Alberta Emergency Alert System(AEA). These are tests only.
Effective May 4, 2022, Alberta Emergency Alert (AEA) will replace the local High River Alert system (SCAN). Critical Alberta Emergency Alert notifications will reach every cell phone and wireless device that are compatible with wireless public alerting in the region. There are no sign up or subscription requirements for residents.
The Alberta Emergency Alert app provides access to non-critical informational alerts for every region in Alberta or for regions that you choose to follow. Personalized notifications can help you to stay informed about events that may affect your friends, family or property outside of this region.
To receive personalized Alberta Emergency Alerts simply download the app from Google Play for Android or Apple app store.
For more information visit: highriver.ca/emergency-alerts. Read more about Alberta Emergency Alerts on their FAQ web page.
Your safety is our priority!
Media contact:
Town of High River
communications@highriver.ca