SW Phase 5: Highwood Trail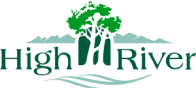 by Town of High River
23/09/2021
Construction
SW Phase 5: Highwood Trail
HIGH RIVER –Highwood Trail work will continue as crews get set for a final paving. Concrete will be poured on September 29th with a final paving being done on September 30th.
The road repair and deep utilities were a part of SW Phase 5, to upgrade infrastructure on the Highwood Trail in 2019. This was a project funded by the province given there was evidence of flood damage.
This work is expected to take one day to complete.
This work will require that all vehicles be moved off Highwood Trail as well as small portions of the various side-streets and the parking lot.
While this work is taking place, there will be trucks and paving equipment working.
Access to some areas may be delayed for short periods of time (5-10 minutes) while this is taking place.
Please be patient and obey signs and flaggers.
Once paving is complete, final items such as landscaping, and line painting will take place.
For updates on this project please visit bit.ly/2ZeICjh.
-30-
For more information please contact:
Town of High River
403-652-2110