Telecommunications Repair Occurring on Centre Street | August 31 – September 1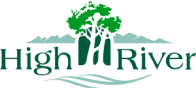 by Town of High River
29/08/2023
Construction
Telecommunications Repair Occurring on Centre Street | August 31 – September 1
HIGH RIVER – A telecommunications repair will occur on Centre Street, north of MacLeod Trail, from Thursday, August 31, to Friday, September 1, between the hours of 9:00 AM and 4:30 PM. See the map below for details.
Centre Street & MacLeod Trail Traffic Accommodations
The left turn lane for southbound traffic, leading into the Sobeys parking lot, will be shifted to a northbound lane. Additionally, Centre Street's existing southbound turn-only lane will temporarily serve as a combined straight and left-turn lane. These adjustments will not impact pedestrian traffic.
Help will be in the area throughout working hours, with signs and flag personnel to direct traffic. Any excavations will be securely covered with road plates at night. Regular traffic can resume after working hours.
Please obey all signs and flaggers in the area and watch for workers and equipment during work hours. 
Stay tuned to our social media accounts and highriver.ca/construction-corner for current and upcoming projects and road closures.
- 30 –
For more information:
Town of High River
403-652-2110