Town Introduces COVID-19 Testing or Vaccination Requirements for Employees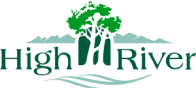 by Town of High River
28/09/2021
COVID-19
Effective September 27, the Town of High River is implementing new requirements for its employees by ensuring staff are fully immunized or routinely tested to ensure the safety of both its workplace and the community we serve, officials announced today.
Unless they meet exemption criteria, employees will be required to provide proof of vaccination or negative results of a COVID-19 test taken within the past 72 hours. By introducing this requirement, the Town aims to reduce the risk of transmission in the workplace while supporting our residents with continued high standards of service.
The new requirements follow Alberta Health Services' (AHS) Public Health Orders in place requiring stringent measures to prevent the spread and protect our public health services as they are overwhelmed by increasing cases, impacting services to others who need urgent care.
"We take our responsibility to ensure health and safety practices are in place seriously – especially during this fourth wave of the COVID-19 pandemic," said Chris Prosser, Town CAO. "COVID-19 and new variants are now recognized as a workplace health hazard. Ensuring staff are routinely tested for COVID-19 or fully immunized will help ensure the safety of our employees and the people they serve."
Details of the New Requirements:
Employees will have until October 8 for proof of a first vaccine and must show proof of a second dose by November 15, 2021. Proof of vaccination will be a requirement for all new hires.
As a Municipal Leader, the Town always follows applicable human rights and privacy guidelines.
If a staff member chooses not to follow the policy and provide proof of vaccination or negative COVID-19 test, they will be placed on an unpaid leave of absence for the duration of the pandemic or until they meet the requirements under the Policy.
Contractors and volunteers in Town facilities and worksites will also be required to comply with the criteria.
"We appreciate the tremendous ongoing stress of the pandemic on everyone, including on the staff who serve residents every day," added Prosser. "The Town is responsible to follow provincial direction and Public Health Orders. Above this, we are committed to the community and dedicated to providing a high level of service even during these unprecedented times. These steps are important to reduce the risk posed by the pandemic to individuals and to relieve the strain on our health care system and Alberta's health care workers."
On September 24 the Town implemented the Restrictions Exemption Program (REP) allowing the Bob Snodgrass Recreation Centre to return to full capacity. All Alberta Health Services (AHS) health and safety protocols are in place. The full AHS Public Health Order can be reviewed here: AHS Order 45-2021.
- 30 -
Media contact:
Chris Prosser, CAO
Town of High River
403-652-2110
Media are invited to contact communications@highriver.ca for assistance with inquiries.