Town of High River Crews to Fill Potholes During Week of July 18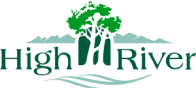 by Town of High River
15/07/2022
Construction
Town of High River Crews to Fill Potholes During Week of July 18
HIGH RIVER – Town of High River crews will be working to fill potholes in various locations around town during the week of July 18. Partial lane closures and traffic control measures will be in place during the completion of this project.
Locations of pothole filling are as follows:
12 Ave Southeast.
North of Centre Street Bridge – Please note to fill the holes north of Centre Street Bridge, crews will need to close the northbound lane. Traffic control and flaggers will be present to direct traffic.
112 Street East.
We ask residents to remain patient and stay a safe distance from the crews while filling these potholes.
If you have questions or want to report a pothole, please visit highriver.ca/report-a-concern or call Public Works at 403-652-4657.
-30-
For more information, please contact:
Town of High River
403-652-2110