Town of High River Encouraging People of All Ages to Play Outdoors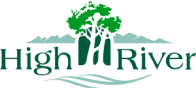 by Town of High River
30/06/2022
Community
Town of High River Encouraging People of All Ages to Play Outdoors
HIGH RIVER – The Town of High River Parks and Recreation team, in partnership with Public Works and the Canadian Tire Jumpstart Community Grant, have purchased movement stencils for our community.
The purpose of these stencils is to encourage residents of all ages to enjoy playing outdoors in our community.
Stencil painting began on June 29 and will continue until the end of August. Our Public Works team will paint stencils in various parks and pathways throughout High River.
A list of stencil locations can be seen below:
Bob Snodgrass Recreation Complex

The pathway between BSRC & Little Bow
East BSRC Entrance

Emerson Lake
Sunshine Lake
Highwood Lake
Montrose
Dinosaur Park/Purple Park
Crosswalk to Bishop Dog Park
We encourage everyone to venture out into our community this weekend and try the new stencils.
For more information on the movement stencils, please contact us at parksandrec@highriver.ca or call 403-652-4042.
-30-
Town of High River
403-652-2110