Town Reminding Residents of Acceptable Recreation Vehicle Parking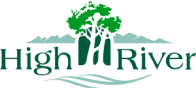 by Town of High River
01/06/2023
Community
Town Reminding Residents of Acceptable Recreation Vehicle Parking
HIGH RIVER – It's camping season! Residents are reminded of the recreational vehicle parking restrictions in place. To view Traffic Bylaw 4563-2019, please click here and scroll to page 7, section 5.
With the warm weather upon us, recreational vehicles may be parked on the street in residential areas for the purpose of loading and unloading for up to 48 hours provided:
The vehicle does not block, obstruct, hinder, or become a traffic hazard,
It is parked adjacent to the owner's property,
Has no projections, slides or attachments extended, which inhibits the safe removal of the RV,
If it is towable, they are attached to the towing vehicle.
Along with the above, recreational vehicles must be 0.6 meters from the interior edge of the municipal sidewalk or curb if there is no sidewalk. No portion of the RV is permitted to protrude onto the roadway.
If you have any questions or concerns regarding the Traffic Bylaw, please get in touch with Protective Services at 403-603-3644.
- 30 –
For more information:
Town of High River
403-652-2110
Resident questions
Protective Services - 403-603-3644