Town's Residential Property Sale Set to Begin by Mid-April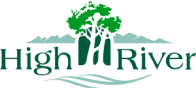 by Town of High River
03/03/2022
Community Council
HIGH RIVER, AB - High River is planning to sell fourteen residential properties on Riverside Drive and High View Park. The sales will take place beginning in mid-April 2022 using a sealed bid process to ensure a fair and transparent process.
At the end of March, additional information will be available including:
Individual property sales packages
Open house dates
Details about the sealed bid process and starting bid prices
A schedule for the sales of these properties
Each house has had repairs required to remedy water presence. They will require varying degrees of work once returned to private ownership. 
High River is a leader in flood mitigation, with World-class protection in place making it one of the safest communities in Canada. These houses are now well protected by a mitigation network that protects the entire town, including the Northwest neighbourhood and these properties.
Visit the Residential Property Sale page on the Town's website for more details. Follow the Town's social media channels for updates at the end of March.
For more information:
Town of High River
403-652-2110