Traffic Delays from Mini Porch Parades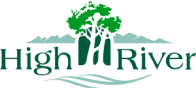 by Town of High River
30/11/2021
Community
HIGH RIVER AB – Mini porch parades in the Town of High River will cause temporary traffic delays across different areas this coming weekend.
Due to the continued pandemic, the caravan of floats, emergency services vehicles, and Santa will be making its way to each neighbourhood in a drive-by format. Residents can enjoy the parade from the comfort and safety of their homes.
The parades will occur over the following three days:
Friday, December 3: Northwest High River route map
Saturday, December 4: Southeast High River route map
Sunday, December 5: Southwest High River, Montrose, Central and Downtown route map
Each parade will be staged at Foothills Signs and will leave for its intended location at 5:30 pm. The parade takes approximately 1.5 hours and will cause temporary traffic delays in each respective area.
This event marks the High River Parade and Light Society's 35th annual Santa Claus Parade. More information about the parades can be found on the High River Christmas website.
For more information:
Town of High River
403-652-2110