Traffic Impacts During Little Britches Parade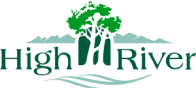 by Town of High River
19/05/2022
Community
The High River Parade and Light Society's annual Little Britches Parade will cause temporary road closures and traffic delays on Saturday, May 21.
Starting at 7:30 am, the downtown area will be closed off with no driving and no parking rules in effect to accommodate parade setup. Centre St will be closed from 3 Ave SW all the way to the traffic circle. Barricades will be in place and volunteers will be directing traffic, with detours available for the immediate area. See the site map for further details.
The parade runs from 10 am to 12:30 pm and all road closures and no parking rules will be lifted when it finishes its route.
With the downtown area closed off, food trucks will be stationed at 5th Ave SW for the duration of the parade. The trucks are available to all foot traffic in the area.
Residents are asked to have patience and follow all road and traffic signs.
For further event details, visit the Little Britches Facebook Page.
-30-
For more information:
Town of High River
403-652-2110