Traffic impacts for Highwood High School Graduation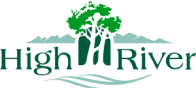 by Town of High River
27/06/2023
Community
HIGH RIVER – Highwood High School Graduates will be parading in downtown High River on Wednesday, June 28.
The parking lot in front of the Museum of the Highwood is closed starting Tuesday until Wednesday at 11:30 a.m. to allow for graduate photos.
Please be aware that there will be the temporary road closure of 4 Ave SW from Macleod Trail SW to 1 St SW at 11:00 A.M for the Class of 2023 to march to the George Lane Memorial Park for further celebrations. The area will be open to pedestrians only during this time.
Street parking will still be available outside of the closed roadway.

Thank you for your patience and please follow all road and traffic signs for the safety of all residents.
Congratulations to all High River graduates and the Class of 2023. Best wishes on all your future endeavors.
-30-
For more information:
Town of High River
403-652-2110