Vandalism of Downtown Signs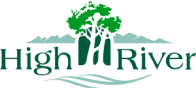 by Town of High River
29/07/2021
Maintenance
HIGH RIVER: Over the month of July the Town of High River has experienced significant damage in our Downtown and Southwest areas of town.
Road signs including STOP, YIELD, and PEDESTRIAN signs have been knocked over, taken, or thrown into garbage cans.
These signs play a crucial part in the safety of pedestrians and vehicle traffic in downtown High River. It is illegal to tamper with any permanent or construction signage.
Residents are asked to help maintain the safety of our community by reporting any missing signs immediately.
If you witness any traffic signs being vandalized, please contact the RCMP immediately.
-30-
For more information please contact:
Town of High River
403-652-2110