Water Conservation Update for High River: Level 3 Measures Effective August 21, 2023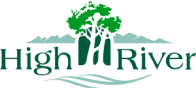 by Town of High River
21/08/2023
Community Maintenance
PUBLIC SERVICE ANNOUNCEMENT
Water Conservation Update for High River: Level 3 Measures Effective August 21, 2023
HIGH RIVER - Starting Monday, August 21, 2023, the Town of High River will be implementing Water Conservation Level 3, which will remain in effect for the remainder of the summer due to extended high temperatures and low precipitation. Under Level 3, the Water Conservation Bylaw and specific watering days are enforced.
Key Water Conservation Level 3 Controls:
Watering is limited to once per week on specific days, between the hours of 5:00 – 10:00 a.m. and 7:00 – 11:00 p.m. only:
Monday: Southwestern areas
Tuesday: Southeastern areas
Wednesday: Northwestern & Northeastern areas
Filling of pools and other recreational facilities is not allowed.
Permits for additional lawn watering will not be issued.
Hand-watering of trees, shrubs, flowers, and vegetable gardens continues to be allowed.
Safeguarding Our Water Resources:
Water is an essential resource that demands our collective protection. Adopting water conservation practices is crucial to ensure a continued supply of clean water for everyone. Our Public Works team monitors water usage, particularly during peak hot periods. Routine water testing is conducted to guarantee the quality of our drinking water remains top-notch.
Compliance with Water Conservation Bylaw:
All residents are required to adhere to the above restrictions outlined in the Town's Water Conservation Bylaw unless a special exemption has been granted by the Town. 
A Call for Ongoing Water Efficiency:
Even during regular water usage periods, all residents should be mindful of their water consumption. Your ongoing water-wise habits are greatly appreciated.
-30-
For more information, please contact:
Town of High River
403-652-2110