Downtown Winter Maintenance for the 2022-2023 Winter Season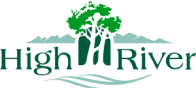 by Town of High River
17/11/2022
Business Community Maintenance
HIGH RIVER - In 2021, through a competitive public procurement process, the Town contracted Summit Property Group to assist Public Works crews with winter maintenance in identified areas in Town for a three (3) year term.
During continuous snow fall events, High River's Public Works crews and its contractors will take into consideration snow accumulation and length of the event. Snow clearing will not be continuous during a heavy snowfall event and may take place once snow has stopped falling.
In addition, Town crews and contractors regularly maintain downtown and Town-owned sidewalks during the winter season. Summit Property Group supports maintenance of the downtown walkways. The scope of their work for Downtown includes all sidewalks, breezeways and handicap parking in the downtown core.
As part of the Downtown Revitalization from a number of years ago, Town Council recognized the importance of the downtown core to the community. They directed that snow clearing downtown is a priority to maintain walkability of the area and access to businesses.
When required, downtown snow removal takes place daily prior to 8:00 a.m. The Town may consider supplementing this daily service during heavy continuous events. Businesses are encouraged to clear snow that may build up during these events.
The Town's Good Neighbour Bylaw asks residents and businesses to ensure sidewalks in front of their property are cleared of snow within 24 hours after a snowfall event to ensure the safety of pedestrians. If you need help, or want to help your Neighbour's, a Snow Angel program is facilitated through Family and Community Support Services – and volunteers are always welcome.

- 30 -
For more information
Town of High River
403-652-2110