Wishes for Well-being this Holiday Season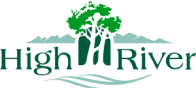 by Town of High River
06/12/2022
Community
HIGH RIVER AB – The Town's Community Support Services Division wishes you well-being this holiday season. The holiday season can bring happiness and joy, yet it can also be a stressful, demanding, and a difficult time of year for many people.
Here are some strategies to help with holiday stress and beating the winter blues:
Spend some time outside.
You can experience many benefits from experiencing the outdoors such as boosted mood, increased physical activity, lowered blood pressure, decreased stress and anxiety and more. Click here to learn more about these and other benefits.
Spend time doing things for you too!
We know this isn't easy, but even if this involves listening to your favourite music, reading a book, watching a holiday classic, baking some cookies, or playing a game. Engaging in a self-care routine has been clinically proven to reduce or eliminate anxiety and depression, reduce stress, improve concentration, minimize frustration and anger, increase happiness, improve energy, and more. Learn more here.
Disconnect to re-connect.
Take some time to put down the phone or tablet and connect with friends and family who fill your cup. Think about: Who/what fills your cup? Who/what brings out the best in you? Who/what helps energize you? It is okay to be selective with the people and activities you choose. It's worth it!
Lastly, reach out for support if you need it. The following services are available for High River residents throughout the holidays season (24/7):
Distress Centre (24 hr. Crisis Line): 403-266-4357
Access Mental Health Intake Line: 403-943-1500
Emergency Services: 911
Holiday Office Closure
Our Community Support Services staff are also focusing on well-being over the holiday season and therefore our offices will be closed from December 26, 2021 – January 2, 2022 (returning to the office on January 3, 2023).
Thoughtful holiday greetings for those dealing with grief or hardship:
https://optionb.org/articles/being-thoughtful-about-holiday-greetings
-30-
For more information:
FCSS Resource Centre
fcss@highriver.ca
403-652-8620
Foothills Community Counselling
fcc@highriver.ca
403-603-3549
Greater Foothills Family Centre
gffc@highriver.ca