You Are Invited to the Fire Hall Grand Opening!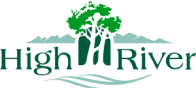 by Town of High River
28/04/2022
Community
You Are Invited to the Fire Hall Grand Opening!
HIGH RIVER – In 2021, the High River Fire Department opened the doors to their brand-new facility. Everyone is invited to come see the new Fire Hall at the official Grand Opening on Saturday May 7, from 10 am to 2 pm.
The Grand Opening will showcase guided tours, photo opportunities and the ability to connect with those who keep our community safe. Local Bylaw Enforcement Officers, RCMP, and Emergency Management staff will be in attendance along with the Community Block Party Trailer. We look forward to showing everyone the new facility and sharing how the features will enhance the safety and security of High River residents and businesses for years to come.
The upgraded Fire Hall is located at the same site: 1010 5 St SE, High River, AB T1V 1A8. Residents are asked to park at the Bob Snodgrass Recreation Complex and walk to the Fire Hall. Wheelchair-accessible parking will be available on the North side of the new facility. Please note that parking in front of the main entrance and bay entrances at the Fire Hall is not permitted. These areas must be left clear in case of an emergency response.
Wearing a mask to the event is optional. People are encouraged to review current health and safety recommendations at alberta.ca/covid, and to stay home if they are not well. Hand sanitizer will be available at the event.
For more information on the Fire Hall Grand Opening, please visit highriver.ca/fire-grand-opening.
See you on May 7!
-30-
Media contact:
communications@highriver.ca