Emergency Preparedness Week for High River, May 1-5: House Numbering Challenge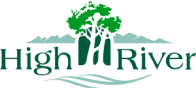 by Town of High River
02/05/2023
Community
HIGH RIVER - Everyone has a role to play in an emergency. Emergency Preparedness Week for High River is May 1-5, 2023. It's an opportunity for you to ensure you are prepared to protect yourself, your family, your pets and our community in an emergency.
This year, the Town of High River is promoting visible address numbers, to help first responders access property even faster in an emergency. Is your address visible? Enter to win a neighbourhood Block Party!
To help raise awareness this year the Town is promoting the Civic Addressing Bylaw 4366/2013. By participating in our House Numbering Challenge you could win the free delivery of the Community Block Party for your neighborhood (no refreshments included), house numbers for up to 10 homes in your community and an emergency preparedness kit for the host.
Follow the steps below to enter:
Check to ensure your home has its address number clearly visible on the front and back (homes with access to a back lane) of your property. Also check the address numbers for any secondary suites.
Check for obstructions that hide your address. Make sure your address numbers on both the front and back of your home are not obstructed by trees, shrubs or any ornaments hanging from the property. Address numbers can be made of metal, plastic, ceramic tile or wood.
Click here and fill out the form to enter the House Numbering Challenge! Paper forms will also be available to fill out at the Fire and Protective Services Open House on Saturday, May 6, 2023. Winners will be contacted on May 8, 2023.
Family, Home and Business Preparedness Reminders
Have a plan and make an emergency kit for yourself, your family, and/or your pets. It is best to be prepared for a minimum of 72 hours. The following information helps you to prepare your family emergency kits for yourself, your family and your pets. There is information for businesses too:
In the event of an emergency, do the following:
LISTEN to the radio or TV and check media online websites and social media.
FOLLOW Town of High River social media channels and follow instructions.
MONITOR and FOLLOW Alberta Emergency Alerts.
SHUT OFF utilities if instructed to do so.
ENSURE your emergency kits are accessible, including medications.
LOCK up your home.
REGISTER at the Reception Centre - watch our social media channels to find out where to go, and check your local media news.
Follow the Town on social media and be sure to sign up for Emergency Alerts!
-30-
More information
Town of High River
403-652-2110