Mayor Raises Treaty 7 Flag on June 21 to Mark National Indigenous Peoples Day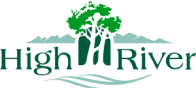 by Town of High River
20/06/2023
Community Council
HIGH RIVER, AB – As we observe National Indigenous Peoples Day, Town of High River Council proclaims June 21, 2023 as High River's Indigenous Peoples Day. The Town officially recognizes the history, contributions and role of Indigenous people in our community and the Treaty 7 area.
On June 21 the Treaty 7 flag will be raised at Town Hall by Mayor Craig Snodgrass at 9:00 a.m. Watch for a live flag raising on the Town's social media channels.
Pick up your free Moose Hide Campaign Pin from the Town's Family and Community Support Services office (251 9 Ave SW) office to support ending violence against women and children. Share photos of yourself and others wearing your pins and tag the Town!
View the Council proclamation on the Council Official Proclamations web page.
Read more about the role of Indigenous people's contributions to High River's heritage on the Town's website.
First celebrated in 1996, this day coincides with the longest day of the year - Summer Solstice - and celebrates the cultures and contributions of Indigenous Peoples from across Canada. This year's theme is Celebrating Diversity Within Indigenous Peoples and Communities.
June is also National Indigenous History month. High River proudly recognizes the rich history, resilience and diversity of Indigenous people who have inhabited this area and contribute to our shared heritage, and shared future.
The Canadian government includes National Indigenous Peoples Day as part of the Celebrate Canada program, which also includes Canadian Multiculturalism Day on June 27 and Canada Day on July 1. For more information and to learn more about the history, languages, cultures, and experiences of Indigenous Peoples in Canada visit this Government of Canada page and this Government of Alberta website.

- 30 -
Town of High River
403-652-2110