Planning Underway for Next Phase of Town Plan Community Engagement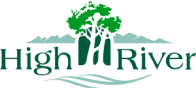 by Town of High River
01/06/2022
Community
The first phase of community engagement focused on a new Town Plan has been a great success! Planning is underway to reach out to the community and look deeper into the many ideas and suggestions received. In the past two months, residents have enthusiastically provided ideas and suggestions, contributing to the development of a new plan that will guide High River's future, with a vision for how our community will grow over the next twenty years.
Town Plan Task Force members are reviewing your comments and suggestions noting trends, themes, visions and values that are meaningful to the community. Ideas shared on the project website map will also be summarized in a 'What We Heard' report coming soon. In the next phase of engagement, we'll be asking everyone to begin focusing on these themes as the information comes together.
During the first phase of engagement residents shared thoughts about the following:
Business, community, and economic development
The natural environment, open spaces, and recreation areas
Future growth and what you want High River to look like in 2042
Transportation and how we get around
Things you like most about High River and things you want to see explored in the future
Infrastructure and what supports our basic needs
Challenges or opportunities that you see for the Town over the next 20 years
The Town Plan Team thanks everyone – students, seniors, residents, business owners and others who have attended drop-ins and pop-ups. In addition, many have sent emails, chatted with us at locations around town or by telephone, and have contributed ideas to a map on the project website.
Watch the Town's website and social media for details about how to stay involved as the next phase of engagement begins. Also be sure to visit the Community Engagement project website - and please note - the current comment section will close on June 1st as the site is updated to reflect ongoing work on this important project including updates on what we've heard so far.
The Town Plan Task Force's goal is to make sure the new plan reflects the community's needs and vision. Your continued participation is crucial to this project's success. Stay involved through the summer to help build on this vision to create High River's road map to 2042.
-30-
For more information:
Town of High River
Planning and Development
403-603-3407
Planning@highriver.ca
Related news: