High River EOC Demobilized – High Water Level Event Final Update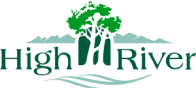 by Town of High River
16/06/2022
Community
High River EOC Demobilized – High Water Level Event Final Update
HIGH RIVER - On Saturday, June 11, at 4:02 PM, the Town of High River Protective Services team was notified by the Alberta Forecast Center of a heavy rainstorm expected to raise the Highwood River.
Town crews quickly responded to the rising river levels and strong wind speeds, providing messaging and updates to our community.
As of 5:00 PM, Wednesday, June 15, the High River EOC has officially demobilized. At this time, no further updates will be provided. Residents can monitor current river flow rates and levels at rivers.alberta.ca.
Our Town's Protective Services team will continue to monitor flow rates and will provide an update to residents if a significant change is seen.
Please note the Highwood River at High River will remain in a High Stream Flow Advisory. An update will be provided to residents when the status is changed.
We assure residents that our community is safe, and the Town of High River is ready to respond to any hazards.
-30-
For more information:
Town of High River
403-652-2110
Related news: