Property Tax Notices Mailed and Emailed May 29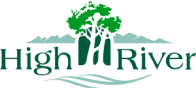 by Town of High River
30/05/2023
Community Municipal Assessments and Property Taxes
HIGH RIVER AB - Tax Notices for the Town of High River were mailed and emailed on May 29, 2023. Be sure to check for yours.
On February 13, 2023, High River's Town Council approved the 2023 Municipal Budget with a 2.2% tax increase and 0.5% increase in utilities. A 2.2% tax increase means an average of $68 per year more per taxable property, based on an estimated 6,700 taxable properties within the Town. Municipal Tax revenues are required to fund services, take care of our infrastructure, and support the high quality of life residents enjoy in High River.
School Taxes and other requisitions: As with all Alberta municipalities, the Town of High River is required through legislation to collect for Provincial education taxes. The Town also remits for seniors requisitions and designated industrial properties. Details and amounts remitted can be found in the Town's Property Tax Bylaw.
Your property assessment is used to calculate your share of the revenue required to pay these requisitions. It is not revenue for the Town. The Province sets the education tax rates on behalf of the Alberta School Foundation Fund (ASFF) and Roman Catholic School District (RCSD).
Tax Installment Payment Plan (TIPP) and Citizen Self Service.
This plan allows you to pay your property taxes in equal monthly installments instead of one single annual payment. You can apply for the program if your tax account is up-to-date. Payment is automatically transferred from your bank account on the 15th of each month. To learn more or to sign up for the TIPP program, visit the Town's Property Taxes page.
For more information:
Town of High River
403-652-2110