Sign Standards Reminders - Positive Response!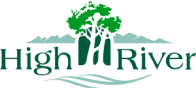 by Town of High River
16/05/2023
Business Community
HIGH RIVER AB – In January, the Town's Planning and Development division shared information about the launch of an initiative to ensure compliance with Town's sign standards. A reminder was shared that signs contribute to High River's charm and character, encouraging businesses and residents to review and comply with sign bylaws and standards. The Town thanks the community for the positive response that followed.
It was also shared that there would be a return to enforcement of the sign-related bylaws to ensure signs meet standards for quality and appearance, and for having permits in place where required. With an election underway and event season on our doorstep, here are some reminders and updates on this initiative.
Election Sign Bylaw Reminder
Residents and candidates are reminded of the Town's Election Sign Bylaw. This bylaw outlines regulations for proper size and placement of signs on public and private property within the Town.
Update on Sign Standards Enforcement Project
We are very pleased to report that all sign owners have been very understanding and have been removing the non-compliant signs. Thank you!
The Town is working with business owners on changes or removals and replacements to existing signs, to ensure they meet the bylaw and sign standards.
Once a removal order is issued, signs must be removed within 30 days.
Please ensure real estate signs are only placed on property that is for sale, and ensure they are the proper size (maximum of one square metre).
A reminder that portable signs A-board signs must be no further than 300 metres from the business, and must be brought in at the end of every business day.
Prohibited signs include portable billboard signs, portable changeable message signs, flutter signs, and lawn signs (with the exception of election signs).
Information and Resources
Easy-to-read information with examples, guidelines, a handout and application forms can be found on the Town's website.
Promoting Events: The website information includes a list of signs requiring a permit and application forms for temporary signs to promote events.
We're here to help! Do you have questions about the Town's sign standards?
Please contact the Town's Planning and Development Services staff with questions. The Planning team reviews all permit and temporary sign applications and is happy to discuss them. Email planning@highriver.ca or call 403-652-2110 to speak with Planning and Development.
Bylaw questions can be directed to the Town's Bylaw Services. For general inquiries call 403-603-3644. Use the Town's Report a Concern form online.
Call the 24-hour Bylaw Complaint phone line to share any complaints or concerns: 403-603-3643.
- 30 -
Town of High River
403-652-2110