Town Monitoring Snowpack Melt Closely – No Concerns at Present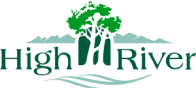 by Town of High River
29/04/2022
Community Maintenance
Town Monitoring Snowpack Melt Closely – No Concerns at Present
HIGH RIVER – It's that time of year. The Town of High River's Emergency Management team is actively monitoring the snowpack melt and would like to let residents know there are no concerns at present. The "Emergency Operations Centre" is now located in the newly renovated Fire Hall. Town staff are taking part in regular training and other steps are underway to ensure residents are kept informed. The Town is ready to respond if necessary.
"The Fire and Protective Services team places a high priority on the safety of our community," says Cody Zebedee, the Town's Fire Chief. "High River is one of the most flood-protected communities in North America and we have an incredibly professional and experienced team involved in planning and response. We will keep residents informed this spring."
Town Fire and Protective Services staff are available to chat with residents and answer questions this spring. Watch for opportunities at the Fire Hall Grand Opening and during the yearly flood gate testing. Residents can expect to see more photos and videos showing the Town's protection infrastructure and preparations that ensure the safety and security of our community.
Yearly Preparation Now Underway:
The Town of High River is a leader in flood mitigation and emergency response. For more information, please visit highriver.ca/flood-protection.
-30-
Media contact: communications@highriver.ca